if Content is King…
then… SEO is Queen
Let us design your Growth tactics together with the best SEO expert in Mumbai
Are you in search of the best SEO consultant in Mumbai? Do you want to surge in your organic traffic? Mumbai SEO freelancer is your complete solutions for Search Engine Optimization. The One-Stop SEO expert for all your needs!
Make your presence felt by hiring Mumbai's well experienced and professional SEO company
Internet has contributed in bringing up new opportunities. it has become a powerful digital medium to develop your business and advertise your product and services. A well-briefed and finely developed website is essential for any kind of business or services. But, if the site is not noticeable for potential customers, then what is the use? Do you know ranking your website higher in search results is a vital element to attract customers?
Search Engine Optimization is a channel between seeker and search engine. You need to set your goal, analyse , develop strategies, implement effectively and evaluate.
To build this channel, you need to hire a SEO expert who will improve your site ranking by optimizing your site. Professional SEO freelancer Mumbai is a well-known SEO expert in Mumbai. You can hire us to increase your online visibility and grab more potential customers. We follows a strategic marketing model focused on creating and delivering authentic, relevant and productive content to attract and retain well defined customers.
SEO Experts in Mumbai
Why you need the best SEO services in Mumbai?
Search Engine Optimization is not a ploy; it is a solid strategy. You need to focus on improving user experience, technical excellence, compelling content, impregnable website security to get better results. Here are some reasons that makes SEO important.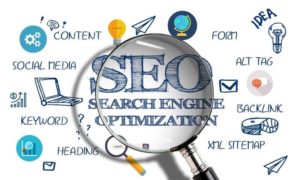 Attracts qualified leads that gives more conversions
Develops a strong customer base by maintaining a constant inflow of leads
Ensures that your marketing has an edge over your competitors
Helps in targeted marketing by focusing on specific keywords
Ranks your website high and in effect increases brand awareness
Drives organic traffic to your website and ensures high revenue
Before hiring an SEO expert in Mumbai, ask these questions
What are your approaches in improving search engine ranking? You wont get any eminent result without a solid SEO strategy. If you randomly target keyword or build links, you might see isolated results, but never constant increase in traffic. Modern SEO requires integrated strategies and experienced execution. An expert SEO company will have strategies that give long-term results.
Can you provide information on some of your former clients and their results?  A reputable SEO expert should be open to provide examples of a few big clients and their results. If they can't, it shows either they were not able to deliver results for their clients or they don't have enough experience in SEO. If their longest active client has been with them for less than a year, then it is a pretty big warning sign.
What are the services you provide as a part of SEO strategy? A professional SEO consultant will be transparent with you about the services the provide as a part of their strategy. If they show reluctance in sharing these information, be alarmed. Poor SEO agencies tend to hide the services they provide for the price you are paying for the work.
How often will you keep me informed about the changes you make to our website? A good SEO freelancer will send you reports regularly. The most common frequency is a report per month but some agencies may also do weekly catch-up. You can tell them how much you like to be kept in loop. You need to hire a trust worthy SEO freelancer since you will need to give them access to your website.
How do you determine the success of your SEO campaigns? An experienced SEO experts should be well-versed in using Webmaster tools and  Google Analytics to track improvement on your site's keyword rankings, on-site metrics and search traffic. Solid SEO agencies will meet your expectations on rate of investment (ROI) and conversions from SEO.
Why Vineeth Mungath is your ideal choice as an SEO expert Mumbai?
Vineeth Mungath is a well known SEO freelancer in Mumbai. His expert SEO services in Mumbai will help you improve your rankings in search results and drive quality traffic to your website. Vineeth is a professional SEO consultant with 5 years of experience in digital marketing and search engine optimization.
Experienced SEO freelancer in Mumbai
Suitable for large scale or medium and small scale business
Expert SEO services under affordable packages
Transparent about the methods used in SEO
Provides comprehensive SEO services in Mumbai
Hassle free Mumbai SEO services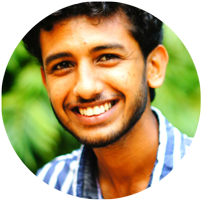 Vineeth is capable of delivering On-page and Off-Page SEO services in Mumbai. As a Mumbai SEO freelancer, he can give you an in-depth report of the website with competitor analysis and target market study. The team of SEO experts Mumbai offer dedicated SEO services in Mumbai, helps to attain high rankings in search engines and ensures the pages remains in top results.